We Deliver All Over The World.
Virigen (Andriol)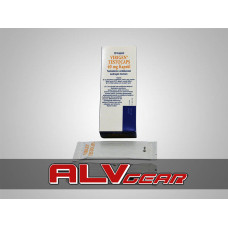 Brand:
Schering
Product Code:
VIRI
Availability:
Out Of Stock
Price: $25.00
Ex Tax: $25.00
Manufacturer: Schering Plough
Substance: Testosterone
Pack: 30 caps (40 mg/cap)
Andriol Virigen is a type of steroid including Testosterone Undecanoate and oleic acid. This component is advantageous for bodybuilders and athletes who face problems when they used c-17 alpha alkylated. Toxicity of c-17 alpha alkylated on liver is a big problem on athletes and bodybuilders so Andriol Virigen bypasses liver with its different structure. It's also one of the fastest testosterone increasers in blood and many athletes reported that testosterone increase is at most only in 2 hours after used.
There's no known strong side effects of Andriol Virigen . Most reported side effect is loss of appetite in short Andriol Virigen cycles. Also some athletes reported muscle twitching. Because of quick increase of testosterone level in blood, it can also cause depressed mood and hoarse voice.
Many athletes believe that aromatization effect is lower on Andriol Virigen and it's partly true. When it's compared to other testosterone esters, aromatization effect of Andriol Virigen is lower but it doesn't mean there's no effect. So users must prepare cycles with strong anti-aromatizing drugs. Also testicular shrinkage is a problem after Andriol Virigen and it must be used under control.
Many athletes use 200 mg Andriol Virigen per day in their cycles. But for novice bodybuilders, it must be divided to dose parts in a day. A novice can use 50 mg parts in a daytime to complete 200 mg.
Andriol Virigen cycles must be maximum 6 weeks. Because of many experiences, cycles over 6 weeks can cause many problems. There's no scientific research for effects of Andriol Virigen for women so they must totally stay away from it.
Write a review
Your Name:
Your Review:
Note: HTML is not translated!
Rating:
Bad
Good
Enter the code in the box below: