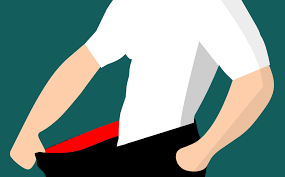 Losing weight is the one of the main concern of lots of people. Sometimes it is very hard. We will give tips for weight loss in this article. You will see lots of different subjects for weight loss.
WEIGHT TRAINING
You must find fit weight training program for yourself. It must be combination of aerobic and fitness. These two different workouts have different effect on your health and metabolizm. Some of the spanish researchers put some young athletes to ten weeks training programme. After ten weeks results prove that fats on belly are decreased and general fat ratio is decreased too. Resistance trainings improve muscle mass. These two different trainings make small positive changes on HDL and LDL levels.
HIGH PROTEIN REPRESS APPETITE
Hypothalamus on your brain control appetite and feeling of fullness and some of hormones like Glucagon,Peptide 1,Peptide YY effect this. Proteins are get on diets effect this too. Some studies prove that high protein diets has more effect on appetite than lower levels. As a results taking high protein during diet increase feeling of fullness and decrease feeling of appetite.
SHORT SLEEPING AND BELLY FAT
In this subject we will give another study's result. This was happened in Japan. Hitachi Health Studies make some studies to reagents. They get different results. Reagent who sleeps seven to eight hours has lower belly fat than reagents sleep insufficient.
RELATION BETWEEN LOW TESTOSTERONE,MUSCLE LOSS AND OBESENESS
We will give another study's result in this subject. New England Research Institutes puts over eight hundred male reagents to their study. Their ages are between 30 to 79. Study gives some informations to them. One of them is high level estrogen means high level fat and belly fat. Long time studies on same reagants prove that no real change on hormone referance amount. High level fat ratio decreases testosterone and increases estrogen this is what they get from this study.