We Deliver All Over The World.
Boldenone Undecylenate (Therapy oil) Gen-Shi Labs.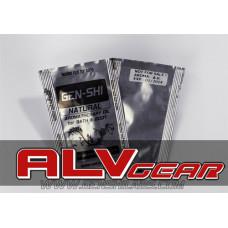 Brand:
Gen-Shi Labs.
Product Code:
GSEQSC
Availability:
Out Of Stock
Price: $12.00
Ex Tax: $12.00
Manufacturer: Gen-Shi Laboratories
Substance: Boldenone Undecylenate
Packing: 2ml sachet (100 mg/ml)
BOLDENONE ( EQUIPOISE )
Boldenone is a popular anabolic steroid. It has many trade names in the world like Equipoise. It's carrying strong anabolic efficiency with some low androgenic potency. Main affection way of Boldedone is nitrogen retention. Also it works on protein synthesis and stimulates kidney's erythropoietin production. Boldedone has a long half-life period and according to experts, traces of Boldedone can be found in blood on a test after athlete discounted using it for one year ago.
Athletes use Boldedone mostly in their big cycles and it's rare to use it alone. Many athletes use Boldedone with testosterone or similar. Cutting the Boldedone sharp is also dangerous and need some methods to decrease the level.
Many sportsman use Boldedone because of its strong effect on protein synthesis in muscles. There are many similar anabolic steroids in the market but none of them is working so slow and successful on muscles still. Despite testosterone, which has a strong and quick effect on muscles, experts think that Boldedone is healthier than it. For the best results, athletes wait more than 3 weeks with regular usage.
Recommended level for Boldedone is 100 - 500 mg per week. Many athletes prefer it because of low aromitization amount. Also water retention level after Boldedone is lower than other similar ones. Also Boldedone shows effect on pumps while athlete is working out because it stimulates red blood cells continuously. It has also a strong effect on appetite gain. Many athletes complain from loss of appetite especially after anabolic steroids but Boldedone works on the opposite.
Write a review
Your Name:
Your Review:
Note: HTML is not translated!
Rating:
Bad
Good
Enter the code in the box below: