We Deliver All Over The World.
Oral Only Cycle 4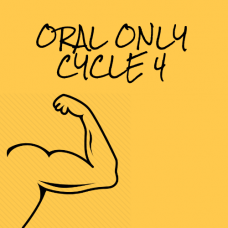 Product Code:
OOC4
Availability:
In Stock
Price: $185.00
Ex Tax: $185.00
CYCLE WEEKS
Oxymetholone 50Mg tab
STANOZOLE-S
10mg tab
CLOMİPHENE
50mg tab
PROVIRON
25mg tab
1
1 tab/day
2
2 tab/day
3
2 tab/day
1 tab/day
4
2 tab/day
2 tab/day
1 tab/day
5
2 tab/day
2 tab/day
1 tab/day
6
4 tab/day
1 tab/day
7
1 tab/day
1 tab/day
8
Total:
60 tabs oxymetholone IRAN
2 x Stanozolole-S 30 tab ROID PLUS
1 x Proviron Masterelone TR
1 x Clomiphene 30 tab ROID PLUS
You must get 3 gr/kg protein and 50 cal/kg.
You must train 4-5 days a week and also you must drink more water.
You must take 2 times a day (morning and evening) after meals.You must get 1 tablet Milk Thistle ,and for your liver health you must take Alfa Lipoik Asit.You can take fish oil for your kidney's health.You allways start with low dosages then you can increase level of it after some period of time you can take it max level.If you do not feel good or tired you must break your cycle or give up.You must use tribulus or ZMA for balance testosterone levels after cycle.
Write a review
Your Name:
Your Review:
Note: HTML is not translated!
Rating:
Bad
Good
Enter the code in the box below: