We Deliver All Over The World.
Raspberry Ketones (Weight Loss)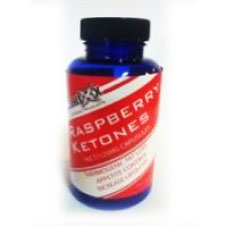 Brand:
Shoxx
Product Code:
RSP
Availability:
Out Of Stock
Price: $35.00
Ex Tax: $35.00
125MG Capsule
Thermogenic Fat Loss
Appetite Control
Increase Lipolysis

What is well known as RK or Raspberry Ketones is what makes it possible to give off that sweet aroma that flavors many products like cosmetics, ice-cream and many other. This Raspberry Ketones is the main ingredient that aids in reducing and cutting weight and is a cutting edge when it comes to solutions to weight loss. It is claimed that raspberry ketones for weight loss literally burns fat. It is known as one of the best fast fat burning foods. With this cutting edge you will reduce your medication intake and all the weight loss pills can be thrown out the window.
What will you benefit from Raspberry Ketones weight loss?
-Speeding up of the process of fat loss by breaking down lipids within fat cells.
- Appetite suppression
- Elimination of unwanted and excess fat and carbohydrates
- More energy for workouts
By burning fats you will start losing pounds of weights ingredients concocted to be perfect solution to weight loss. Our bodies are vulnerable to gaining weight and fat, Raspberry Ketones increases your body's natural ability to shed of unwanted weight by burning fat fast.
It's not enough that you can get a bottled up-fat burner if you want what's best find Raspberry Ketones where perfect body figures are made with incredible weight loos in a few weeks. These chemical compounds found in raspberry ketones take pride in the fact that it's the fastest burning calories and fat burning components.
If you want leaner body structure that has been shed off of fat one hundred percent, you need to take on more Raspberry Ketones for weight loss. With dosage of 100 to 300mg per day you will be proud and confident every step of the way after losing incredible inches and pounds of weight.
Write a review
Your Name:
Your Review:
Note: HTML is not translated!
Rating:
Bad
Good
Enter the code in the box below: