We Deliver All Over The World.
Short Stack Oxydine Metabolics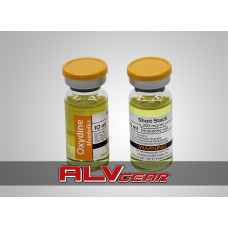 Price: $69.00
Ex Tax: $69.00
SHORT STACK *Trenbolone A.-Drostanolone P.-Testosterone P. Mix* 2000mg/10ml vial OXYDINE METABOLICS
Cut-Stack, other name Short stack, is an item delivered from the blend of three hormones. These three hormones, testosterone propionate, Drostanolone propionate, trenbolone the best mixes with each other. Testosterone propionate is one of the vital hormones for men. The elements of the hormone testosterone in the male body are far and genuine they are used for many a purpose like regularization of sexual yearning, expanded bone thickness, which demonstrates muscle advancement.Drostanolone Propionate (Masteron) is against estrogenic steroid. Since it obstructs the generation of estrogen in the body, all clients adore this item. While fat is blazed in Boyd and does not bring about water maintenance and estrogenic issues as gynecomastia. Trenbolone acetate derivation is a short estered item and is reasonable for infusing day by day. Its anabolic impact is the most noteworthy among steroids. So, the bodybuilders who take short stack can enjoy all the benefits of these three components. Although adverse effects like baldness, acne, expanded pulse, night sweats, a sleeping disorder can be witnessed if abused.
Write a review
Your Name:
Your Review:
Note: HTML is not translated!
Rating:
Bad
Good
Enter the code in the box below: