We Deliver All Over The World.
Tren Hexae 200 Roid Plus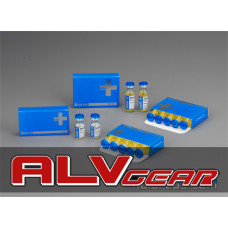 Brand:
Roid Plus
Product Code:
RPHX200
Availability:
In Stock
Price: $22.00
Ex Tax: $22.00
Manufacturer: Roid Plus
Substance: Trenbolone Hexahydrobenzylcarbonate
Pack: 2 ml vial (100 mg/ml)
Tren H is considered as one of the best anabolic compounds. This has a great effect on protein metabolism. This can be applied intramuscularly as this is available in injectable form and provides long lasting effects on human body. Providing a positive nitrogen balance, this Tren H promotes protein synthesis. This substance causes muscle accumulation and has fat loss ability as nutrient partitioning agent. Having this will reduce your unwanted fat and improves the lean muscles. This leads to speculate any version of Tren would be synergistic within a cycle holding any form of injectable IGF-1. This product takes place to attach quite strongly to the glucocorticoid receptor also and this leads a nice anti-catabolic effect which can explain why low amount of this dose seems to work efficiently. This Tren H is slow acting steroid than Trenbolone and does not require applying or injecting frequently. This is an excellent product to promote strength and size
Write a review
Your Name:
Your Review:
Note: HTML is not translated!
Rating:
Bad
Good
Enter the code in the box below: