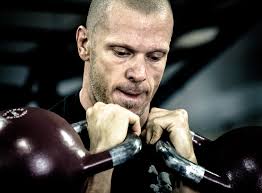 RECOVERY
If our main focus is training we efford all our energy to workout. After our workout we spend all hours to recovery. You must spare some time to recover. Also do not forget you dont building muslces on the gym. You only maket hem wear out. Increasing muscle mass and strength happen after workouts. This is why recovery is so important.
What Is Recovery ?
Recovery has been started after last set of your training. And it could last for days. Muscles recover with two different ways. These are metabolic recovery and organic recovery.
Metabolic Recovery
Metabolic Recovery means refilling glycogen and carbonhydrate stores,main energy part of cells ATP,creatin phospate.
Organic Recovery
After hard workouts muscle fiber proteins are damaged. Organic Recovery reganerate these proteins. Another important thing about recovery is drinking right amount of water. Muscles includes high amount of water. When you training you lose water and drinking right amount of water is another important thing for recovery.
Neural System Recovery
This is another important part of recovery. Tough workouts consume of these chemicals. When these chemicals are consumed mental and physical performance decrease. But right recovery and right diet you could restore them.If you make right things to make your recovery better it effects your training performances very well. We will share another article about recovery suggestions and recovery steps soon. Please keep checking Alvgear article blog.