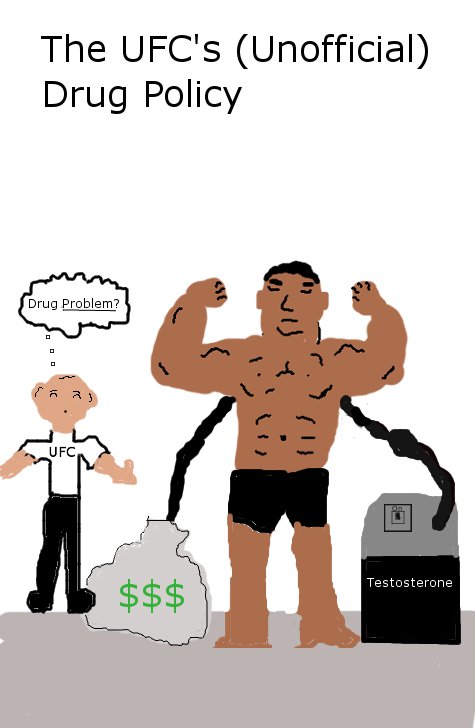 Anabolic Steroids And Mma Discussion
All hardcore mma fans know that there are lots of performance difference between fighters who fight on Asia,Europe and USA.After last testosterone replacement bann it is much more clear.You could see this performance difference fighters who fought on Pride and Ufc.Look at Shogun's performance on Pride than his performance in Ufc.Also What about Vitor Belfort's last weigh in against Gegard Mousasi fight.He looks so thin.It seems that he lost lots of muscle.He did not perform well too.Trt bann effect his performance this is the truth.We could give lots of examples about this type of performance changes.Last news we heard about anabolic steroids and their bann in mma is about Big Foot.His manager said that Antonio Silva's testosterone levels are too low because of that he needs to get trt.After cleared from Ufc he made a deal with russian mma organization and perform much more better than his last Ufc fights.In my opinion there must be a limit for athletes.Whoever pass over this limit he ll get suspended athletic comision.When we look Antonio Silva's career he tested positive from boldenone in 2008 than he tested positive from testo booster.I want to talk about last week's mma matches too.First off i would start with Antonio Silva.It is first time every he fought in Russia.It is pretty entertaining fight.Silva looked over weight ,he seem bigger than former fights maybe he is over 280 lbs.And his movements were slower.He lost fight with decision but perform much more better than Ufc fights.We dont know how many fights deal he signed with Russian organization but it seems that he does not think about retirement yet and keep fighting.There are two Ufc events at the same weekend.Also Bellator makes Henderson vs Chandler.That events do not make sense like other Ufc events but main event fight seem entertaining fight.Gegard Mousasi's career very good position right now.He wanted to get revenge against Uriah Hall.He beat him with first round tko and keep winning.He is already 4 fight winning streak and called out Anderson Silva.For sure he is contender right now.I think he could fight with Tim Kennedy which is one of the my favorite fighter of this division.If he ll beat him i think he ll deserve title shot.I could give small informations about some of the other fights of the night.
--Young prospect Steve Ray beats Ross Pearson.It was a close fight and that loss puts Ross Pearson on a bad position.He lost last three fights on a row.
--Another close fight is Alexander Volkov vs Timothy Johnson fight.Volkov win by split decision but that was a close fight too.This is first fight Ufc fight of Volkov's career.
--Former Featherweight contender Ali Bagautinov loss against Kyoji with decision.This fight puts Kyoji on contender situtation for sure.After Benevidez vs Cejudo fight we ll know that who ll be the no 1 contender for Featherweight title.