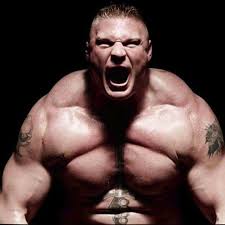 Supplements for enhancing strength good for MMA fighters
The fighters involved in the sports have to be extremely fit and strong to combat their opponents. It is one of the toughest forms of sports that is especially desired in today's market. Every year a number of competitions are held for the MMA fighters to select the supreme and the prestigious of all. The Mixed Martial Arts is a form of fully contact combat sports whose rules are very strict and to the point. The fighters have to be mentally fit and physically strong to evolve as a winner amongst the rest. Although the use of supplements is mainly banned in these types of sports but it is used by certain renowned fighters.
What are the positive impacts of the health supplements?
The debate continues for the use or against of the supplements. But it possesses certain amazing benefits that can be of great help to the sports personalities. Given here are some of the points that clarify the importance of the supplements for them:
Muscle and joint recovery - Every supplement possess certain common features. One of them is the recovery property. The supplements have the potentiality to recover from the injury of joints and muscles that have caused during the tough training period prior to the competition.
Helps in managing weight - The fighters are given a short-span of time in which they need to dehydrate their body for a fight in and then regain the water weight & mass for fighting at optimal conditions. The supplements come in great handy to manage weight for the period. It rapidly dehydrates or regains water weight as per the requirement of the competition.
What are the possible side effects of the supplement?
The reactions are mild and include the following symptoms:
Epidermis issues
Hair loss
Lower appetite
Acne outbursts
The reactions can easily be controlled with regular training and planned diet.
Dosage for administration:
The perfect guidance and knowledge could only be provided a specialist. Therefore, it is recommended to consult an expert about the required dosage of the health supplement.