We Deliver All Over The World.
Equipoise - Testosterone Cycle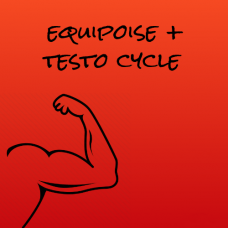 Product Code:
ETC
Availability:
Out Of Stock
Price: $520.00
Ex Tax: $520.00
1-4 weeks 15 mg Danabol daily.
1-2 weeks 500 mg Testosterone Sustanon and 3-10 weeks 250 mg Sustanon weekly.
1-10 weeks 400 mg Boldenone weekly.
Post Cycle Therapy:
2-10 weeks 25 mg Proviron daily.
2-10 weeks 10 mg Nolvadex, 11th week 30 mg, 12th week 20 mg and 13th week 20 mg daily.
12th and 13th weeks three times 5000 ui HCG Pregnyl. (Totally 6 times.)
Be careful!
Using anabolic steroids means you will take lots of risks. These are side effects and health problems. Alvgear does not accept any responsibilty for health problems and side effects you will face. If you %100 aggree to use anabolic steroids Alvgear suggest find right dosage and period of time for you and you must be careful during cycle. Any problem you will face you must care it and you must do best for your health that is all. Also Alvgear never sells steroids to under 20 years old persons.
Write a review
Your Name:
Your Review:
Note: HTML is not translated!
Rating:
Bad
Good
Enter the code in the box below:

Did you know?
Suggestion for Cycle
If you are in a steroid cycle you have to drink 3 liters water daily. and we suggest to use milk thistle for your liver health.