We Deliver All Over The World.
Long Stack Oxydine Metabolics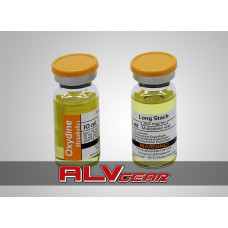 Price: $99.00
Ex Tax: $99.00
LONG STACK *Trenbolone E.-Drostanolone E.-Testosterone E. Mix* 3500mg/10ml vial OXYDINE METABOLICS
Like more than thousands of people if you also want to make your physique strong and well-developed then you must use some bulking steroids on a daily basis. Presently, a large number of steroidal supplements are available at the global market but to achieve your desired goal you must use long stack. It is an injectable anabolic steroid and this supplement is the combination of three other bulking steroids and those are, Trenbolone Enanthate, Testosterone Enanthate, and Drostanolone Enanthate. These three supplements have the capacity of making users' physique strong and developed within a short period of time.People who use long stack can get strong muscular physique with strong bones and lots of energy. Many professional bodybuilders prefer using this supplement for achieving their desired physique. The recommended dosage of this supplement is 150 to 450mg per day and the active life of this supplement is 2 to 3 days.
Write a review
Your Name:
Your Review:
Note: HTML is not translated!
Rating:
Bad
Good
Enter the code in the box below: