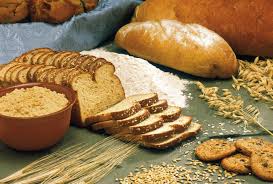 CARBONHYDRATE LOADING
Alvgear blog will give some informations about one of the important subject for bodybuilders. It is Carbonhydrate Loading. First of all there are different Carbonhydrate Loading ways. First of all when you prepare for competition you must not decrease weekly carbonhydrate level a lot. We mean you must not loose more than 450-1000 gr. Without face any muscle loss you must start loosing weighs 6 weeks before competition also you must loose only 450 gr per week. You must get 1-1,5 gr protein per kg. On the other hand you get lots of carbonhydrate. You must make two things stable these are protein amount you get and loosing weigh amount (it is 0,5-1kg weekly). You want to decrease carbonhydrate level a lot but you dont need to do it you could balance it with getting less fat to your body. Calories you get from fats amount must be around %15-20 of total calories. Another important thing is after all months you fix with diet and loosing water on your body your muscles are flatten.
How You Can Fill Flatten Muscles ?
As we told you make a diet and loose water. They effect your muscles. At this point you must focus on plump your muscles. To make your muscles plump again you must plump your glicogen storages. We called this Carbonhydrate Loading. When you make Carbonhydrate Loading you must separate and focus two things these are Carbonhydrate Loading and Training Program. First part is Carbonhydrate destruction part. When you start this part of Carbonhydrate Loading you must train hard and intense and also you must get low carbonhydrate. After the Carbonhydrate Destruction part loading part must be started. This loading part you must make some changes. First of all you must decrease volume of training a lot. On the other hand you start taking high carbonhydrate. After you completed these two parts of Carbonhydrate Loading (Carbonhydrate Destruction and Carbonhydrate Loading) succesfully. Glicogen storages are fulled and your muscles look plump. When you talk about Carbonhydrate Loading you could hear that it is very bad perid of time. Loading part is lot easier but destruction part is very tough because you face some side effects because of low glicogen levels.You must deal with hunger. We could not means suppress hunger before meals we mean real hunger which effect your consantration. You feel low level of blood sugar.All of these could make you aggresive,feel weak. Decreasing on glicogen levels effect your training performance. Because of them lots of people thing that making Carbonhydrate Loading is a very tough thing. Also some of professional athletes share their experience about Carbonhydrate Loading and they said that making Carbonhydrate Loading consecutively cause different side effects like water retention and stomach bloating.We dont mean every athletes face these effects but most of them face.Also there are new Carbonhydrate Loading methods may be we will give informations about it on next articles.