Learn about Steroids: Usage, Cycle & Side Effects
"Is there any magic pill that can help me transform my body immediately?" – This is a question that comes to the mind of many frustrated bodybuilders and weightlifters when they don't meet their bodybuilding goals even after doing a lot of hard work in the gym. Well, the answer is 'NO'. There's no magic pill that can help you attain a lean muscular body like bodybuilding legends overnight.
But, wait!!
There's something that can help you get your desired results within a few weeks. I'm talking about steroids. Anabolic steroids are derivatives of Testosterone that helps accelerate muscle building. In this post, we are going to discuss what steroids are and why they are used in bodybuilding. We will also talk about steroid cycles and side effects in an elaborative manner. Thus, consider going through the following portion of this article properly to know more in this regard.
What is Steroid?
As I said earlier, steroids are compounds that are derived from the primary male hormone Testosterone. These synthetic substances are created in labs. Steroid compounds have a lot of uses in bodybuilding and sports. Bodybuilders and athletes have been using steroids to go past the normal capabilities of the body and influence the outcome of a game for a long time.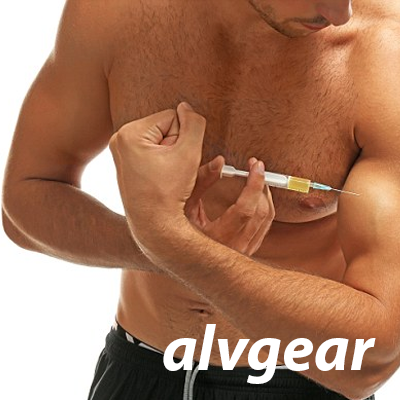 Use of Steroids in Bodybuilding
Here are the uses of steroids in bodybuilding:
·Bodybuilders and weightlifters take steroids mainly for two purposes: Bulking and cutting. Bulking is when a user takes steroids to gain muscle mass and cutting is when the steroids are used for the purpose of burning off the excess body fat. Here are some of the best bulking steroids: Testosterone, Dianabol, Deca Durabolin, etc. And, here are some of the best cutting steroids: Anavar, Winstrol, etc. You can Google search to find more information about bulking and cutting steroids.
·Athletes use steroids mainly for performance enhancement purposes. Anabolic steroids increase the red blood cell production, resulting in improved stamina, speed, endurance, and performance.
·You can experience improved recovery time by using steroids as well.
Steroid Cycle
A cycle is actually the duration in which steroids are used for meeting the physique or performance enhancement goals. Depending on what type of steroid you are using, the cycle can vary. Oral steroid cycles usually last between 4-6 weeks whereas an injectable steroid cycle can last between 10-12 weeks. Another vital thing: PCT or post cycle therapy is a must after each and every steroid cycle.
Steroid Side Effects
Anabolic steroids can cause many adverse effects at higher doses. There are some steroids that could cause side effects even in lower doses. Nevertheless, here are some common side effects of anabolic steroids: Acne, oily skin, enlargement of breasts in men, excessive growth of facial and body hair, increased aggressiveness, suppression of natural Testosterone production, etc.
The Best Place to get Steroids for sale
A reliable online store can be considered one of the best places to get steroids for sale. These suppliers don't ask buyers to show a valid prescription. Also, you can order your product online whenever you want.
Consider reading other articles on the internet to know more about steroids.