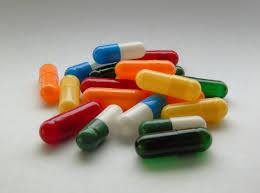 What Are The Main Differences Between Clomid And Nolvadex ?
Medically Nolvadex has been used for breast cancer. The first usages of this product is medically. On the other hand Clomid used for helping fertility. These two products have been popular in bodybuilding community as a post cycle threapy products. But they have differences. We could say Clomid is a Post Cycle Threapy product on the other hand Nolvadex is an anti estrogen product. The main difference is when they show antagonist effects,Nolvadex is more effective one. For example Clomid's inhibition for estrogen effects on tits are not high level,to decrease estrogenic effects on tits Nolvadex is preferable.
SIMILARITIES
There are some functional similarities between Clomid and Nolvadex because of that people have been compared them. Clomid and Nolvadex could categorize in SERM category. Both Clomid and Nolvadex have agonist effects on body tissues. Clomid and Nolvadex inhibite estrogen effect or blocked it some parts of the body. Both of them work as a estrogen agonist on the liver. They dont inhibite estrogen effects on liver they work as a estrogen in liver. This means both of them has good impact on cholesterol levels on blood.
DOSAGES
Dosages of these two products are not same. For example Nolvadex's dosage 10 to 40 mg daily on the other hand Clomid's dosage is about 50 to 100 mg. Some bodybuilders combine them to get better results for post cycle. At this point we could give one example. Common usage is getting high mg of Clomid and Nolvadex first week than keep decreasing mgs during next weeeks.